If you've ever looking anything online, you've encountered a typical online review. Users reviews are something that others are looking for before buying anything online! Yes, people trust people where they always get convinced on! You know Envato is kind of online Marketplace where people usually buy digital products and services after checking customers reviews.
This is what actually you may trust online, a users review! and obviously a real user's review!
The main transparent and cool thing on Envato marketplace is, a authors/users review! Because if you want to give an honest review of any products or services at Envato, you have to buy at first. There is a different section available to make your valuable reviews to give, that has a powerful effect on the behavior of the product or service owners reputation.
So, authors/users reviews on Envato are something that we're inspired and motivated at the end of the day! That's exactly!
Well, the world's best-selling Drag and Drop Page Builder of all time that now powers over ONE MILLION WordPress websites worldwide-
Wait! but what about for PrestaShop users?
Visual Composer for PrestaShop is now available for the best CMS – PrestaShop! and SmartDataSoft is proudly approved by WPBakery for building this awesome and life easier page builder plugin for PrestaShop platform. You can easily create your PrestaShop website pages by any layout using drag & drop.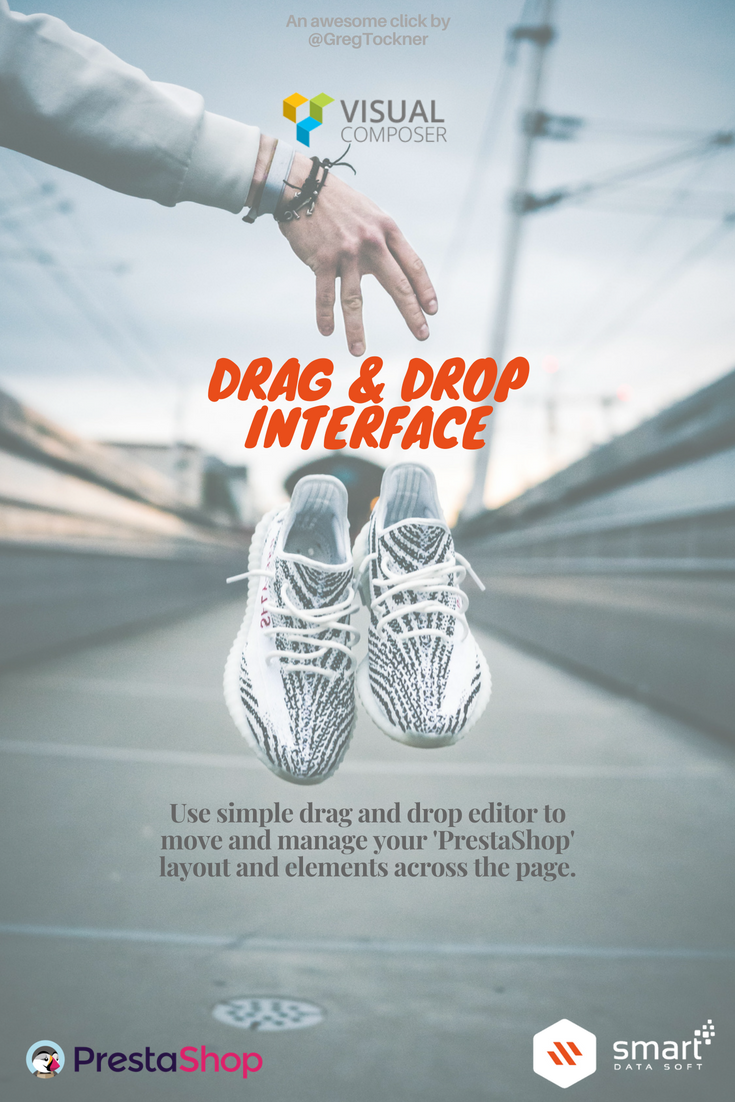 So boost your eCommerce performance with these powerful Tools incl 6-month support.

Lets, check out the 10 Inspiring and Motivating Users Reviews about Visual Composer Page Builder for PrestaShop!
01) FiledThemes with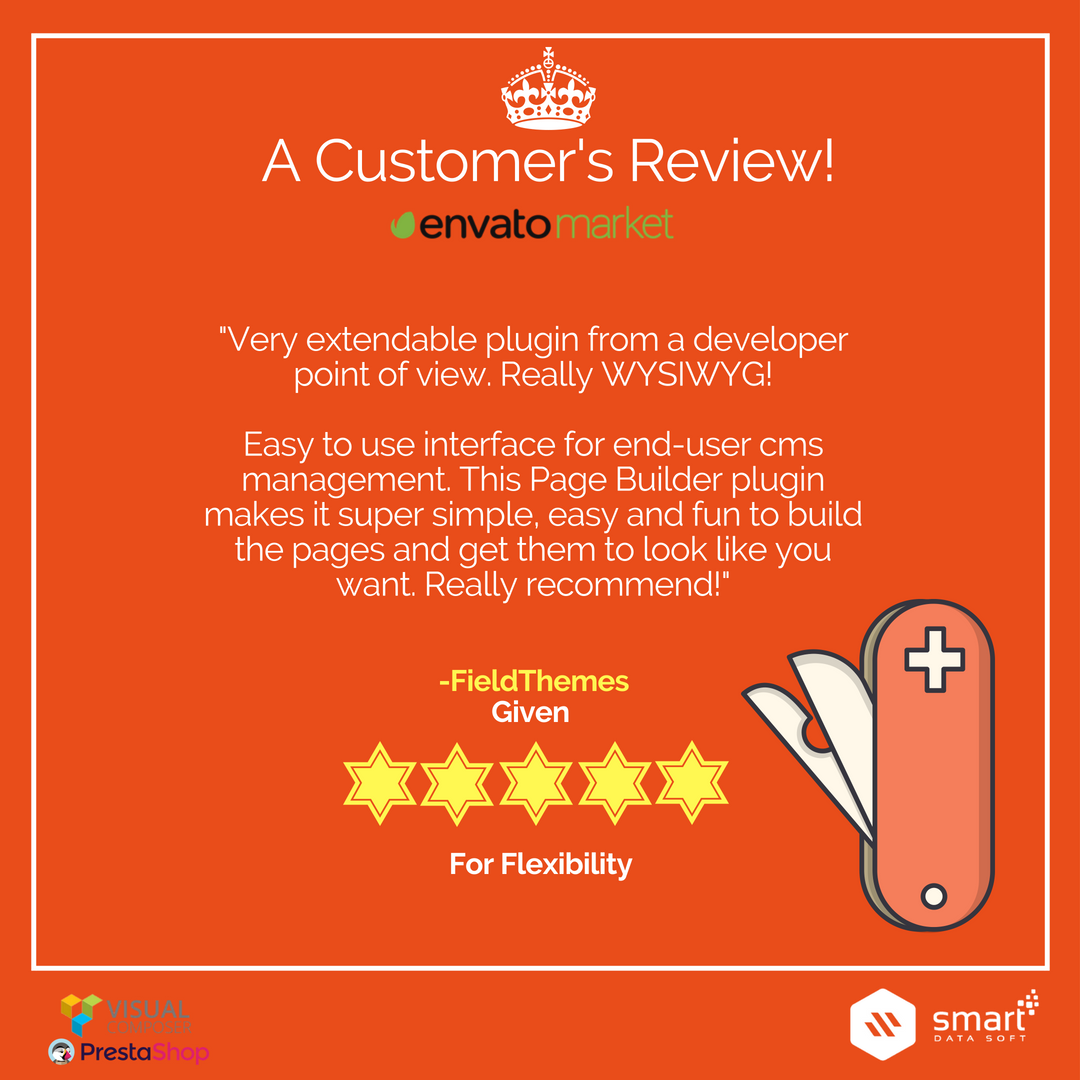 02) Bequiet from France with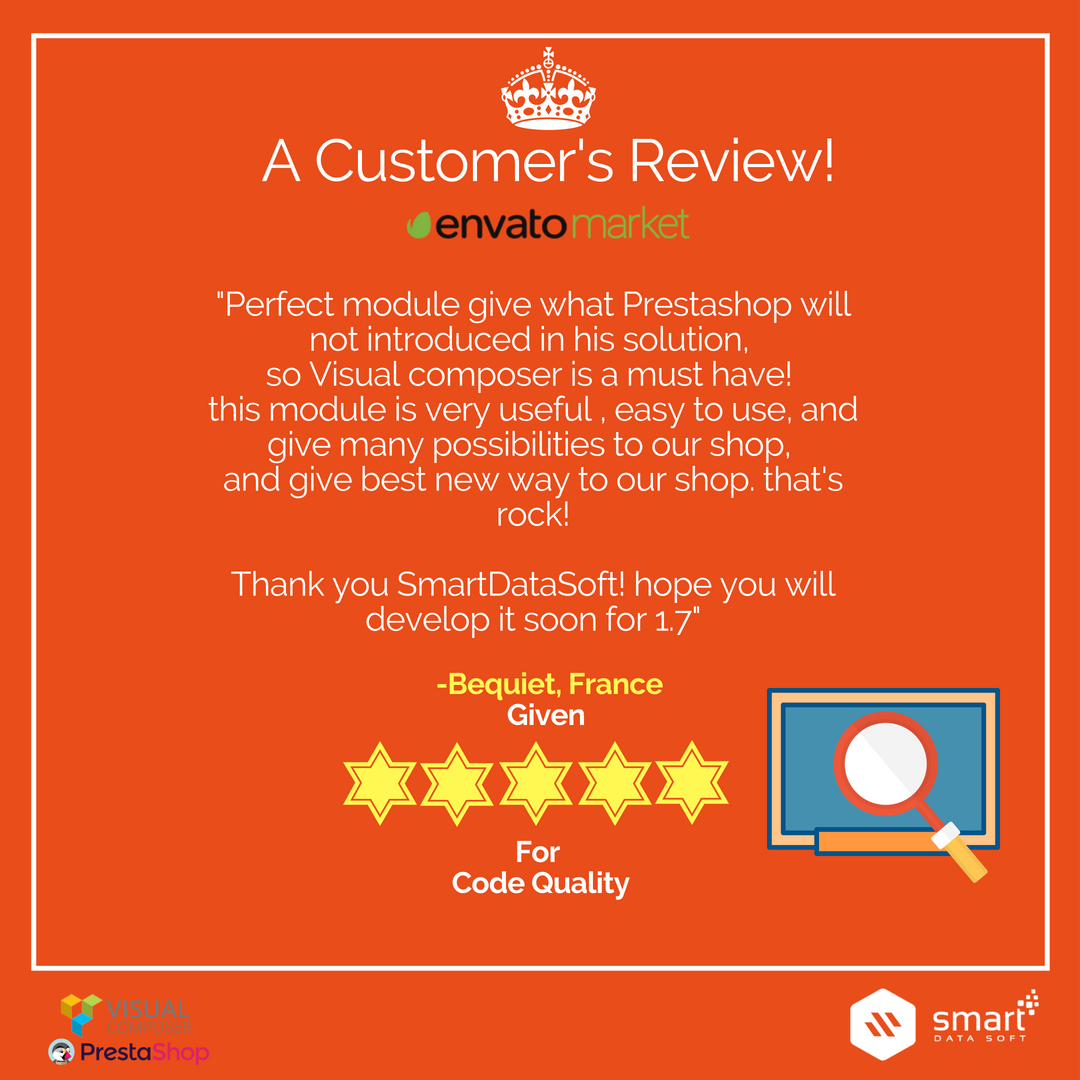 03) WideVisions from Bulgaria with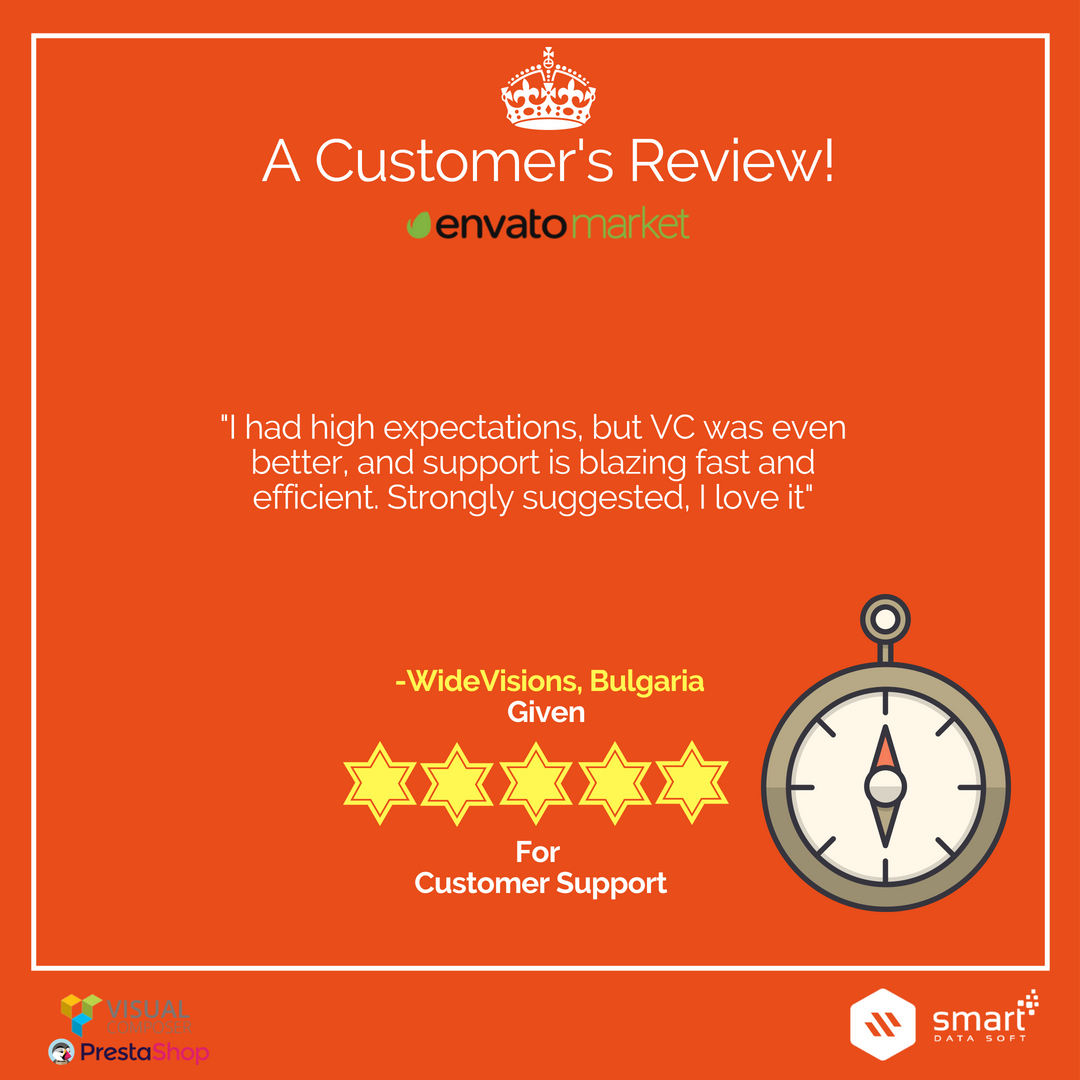 04) Drupal_Fabe from Germany with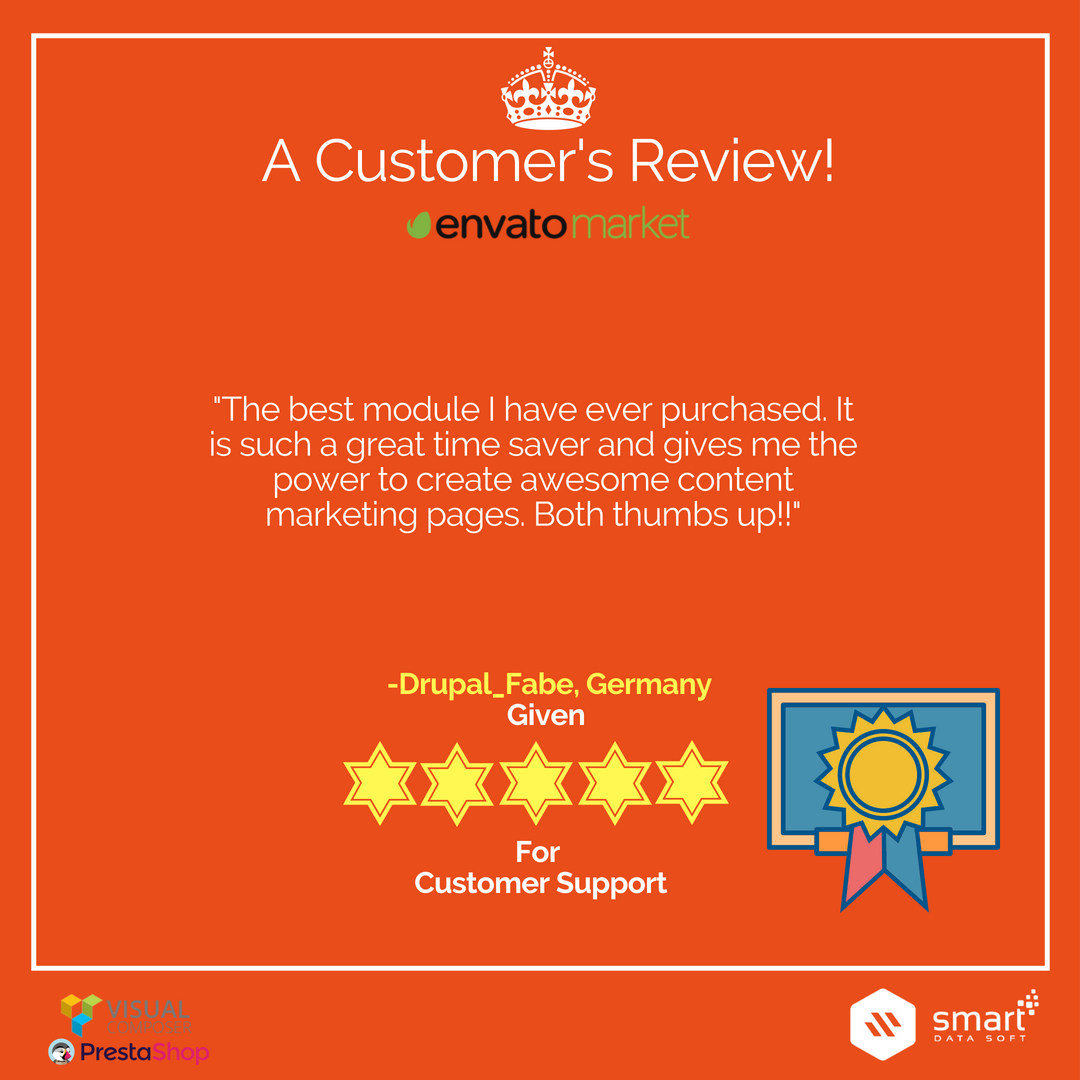 05) Ennekaa from France with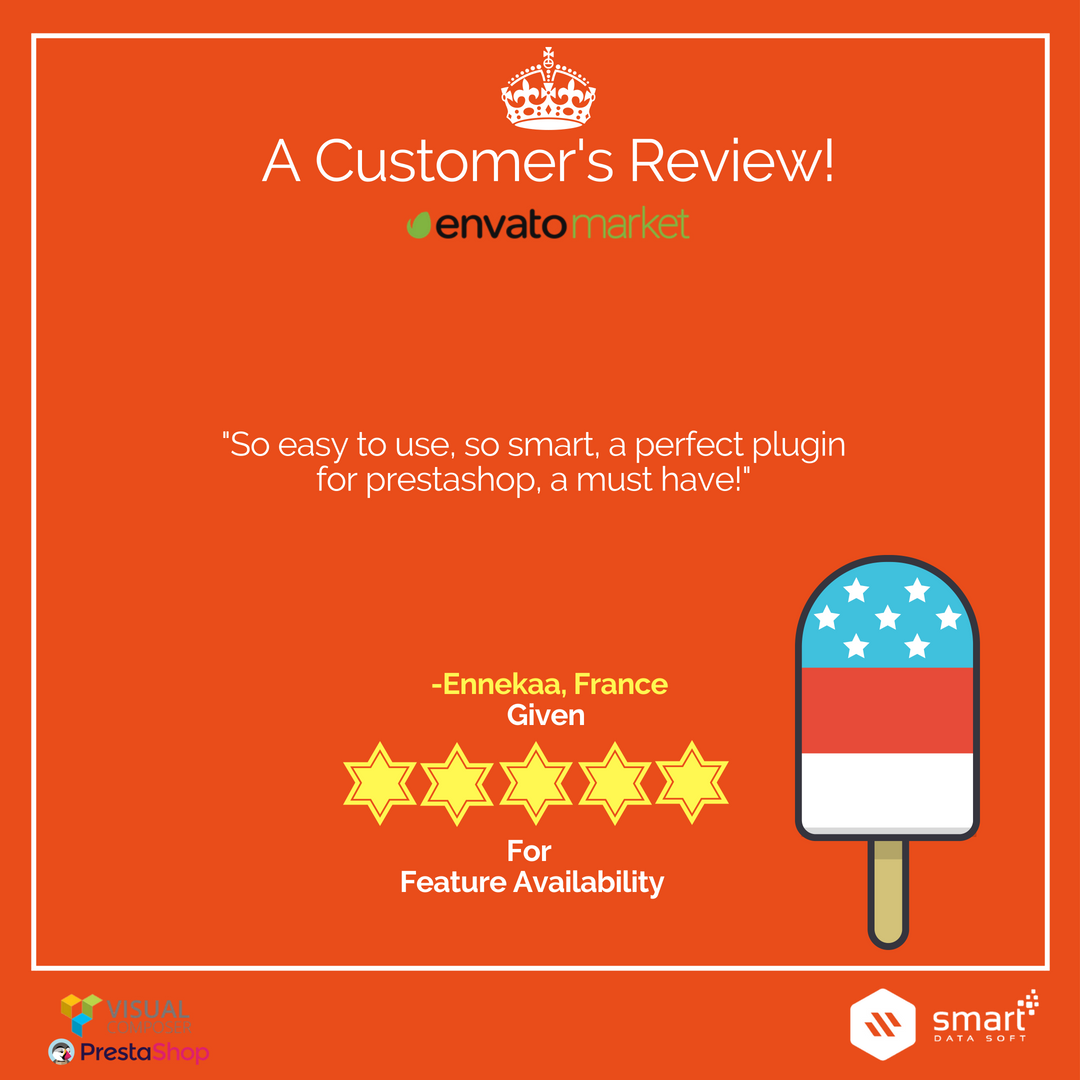 06) BlueKachina from
the Netherlands with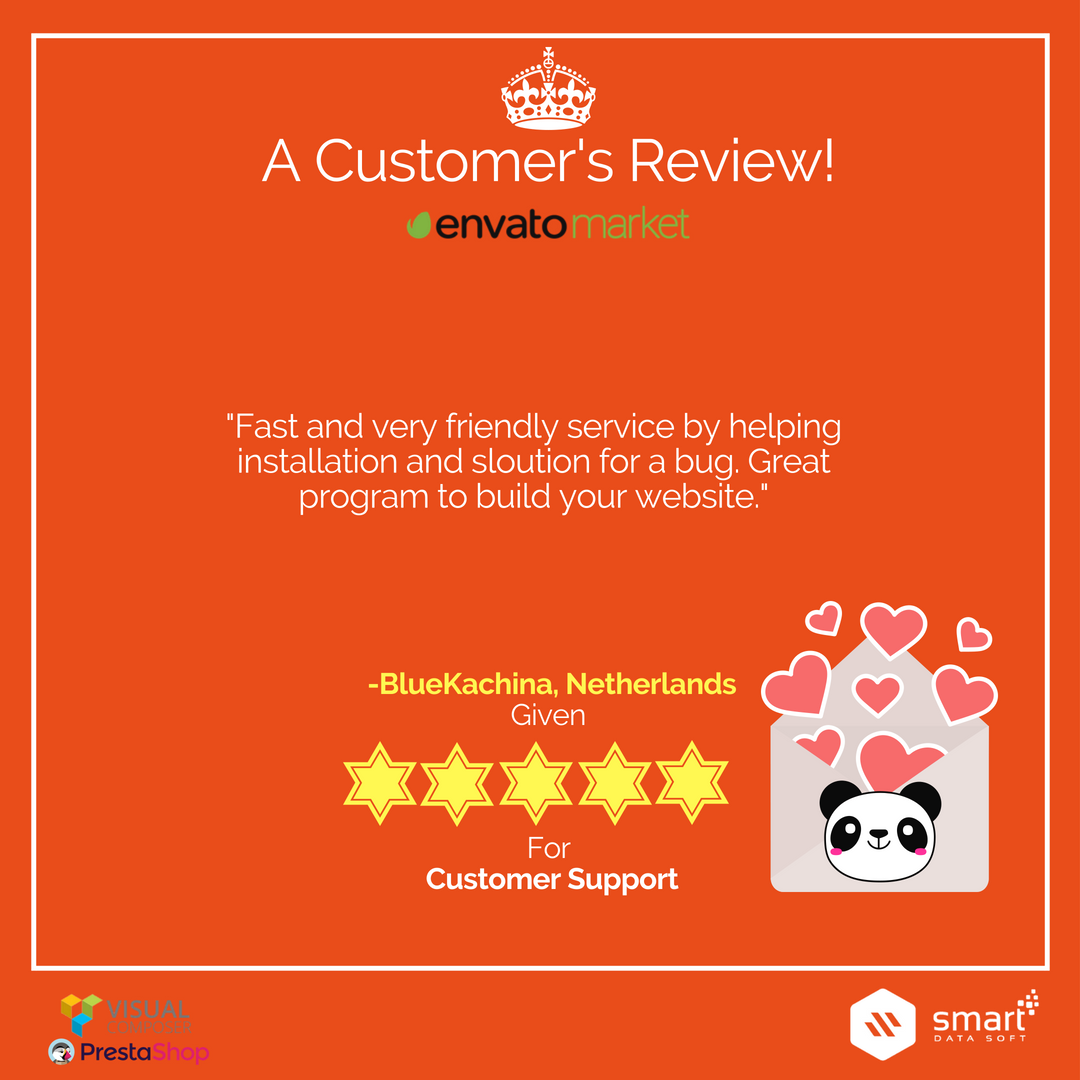 07) DnPlanet from France with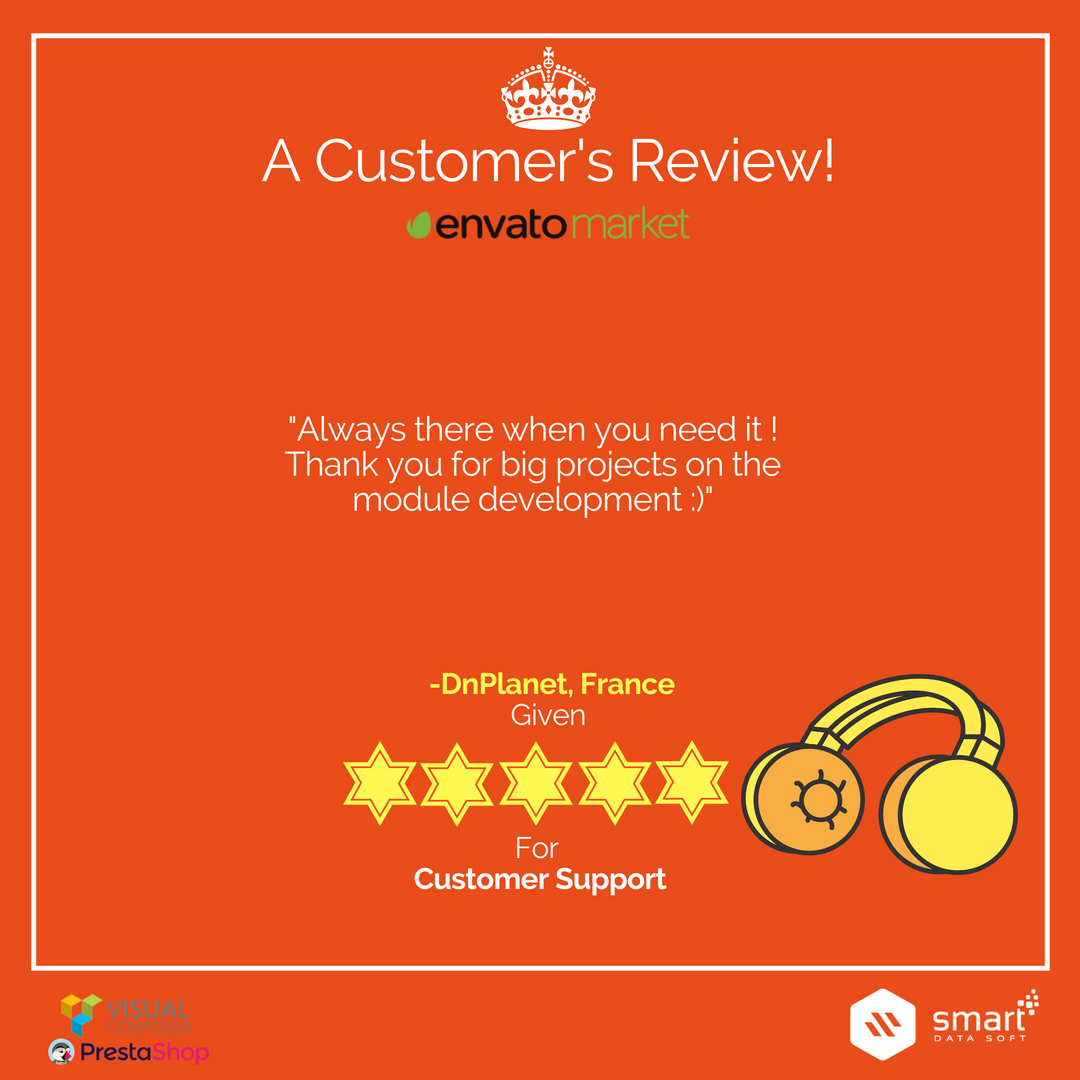 08) ReneCopier from
the Netherlands with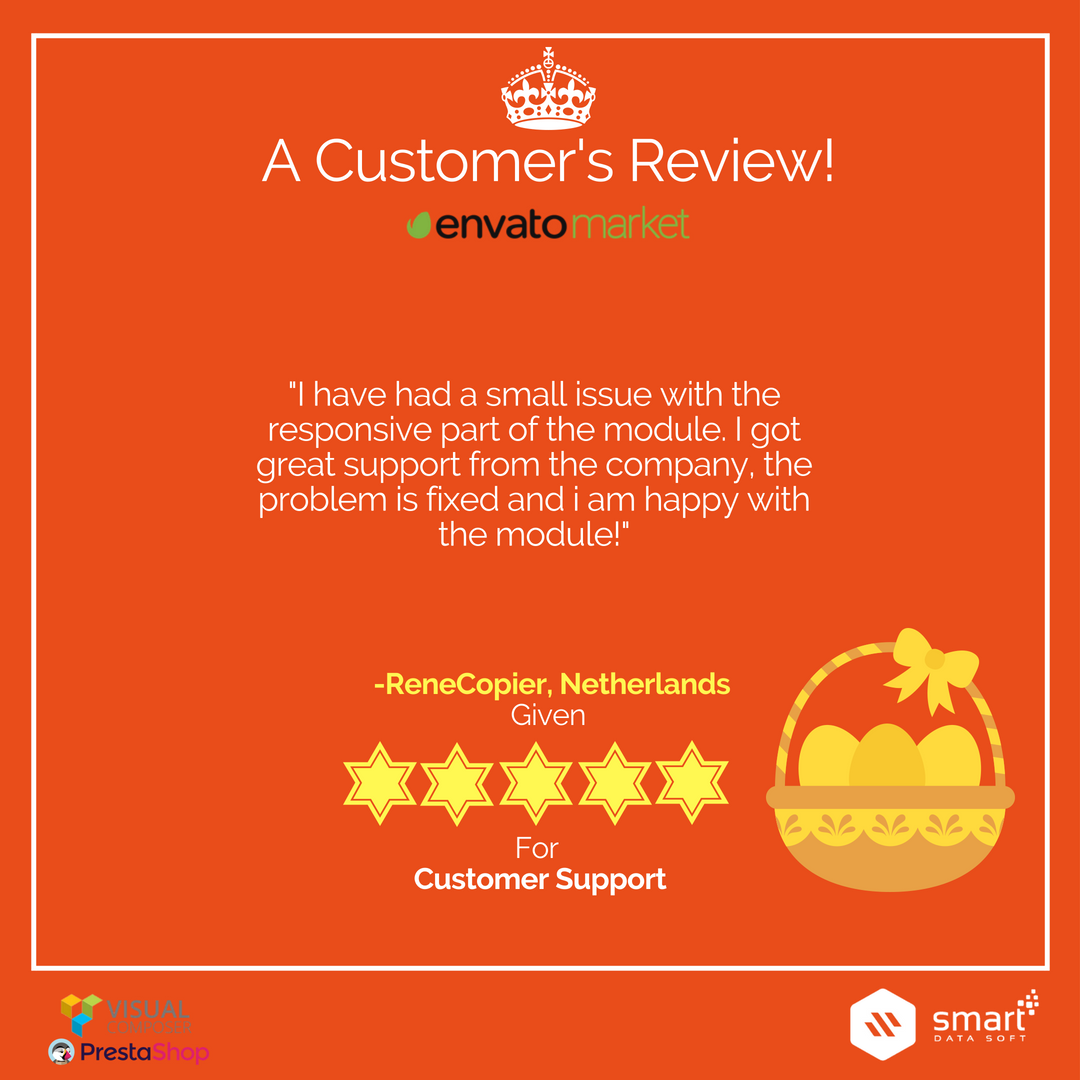 09) Proante from
the Netherlands with 

10) Sk3uD from France with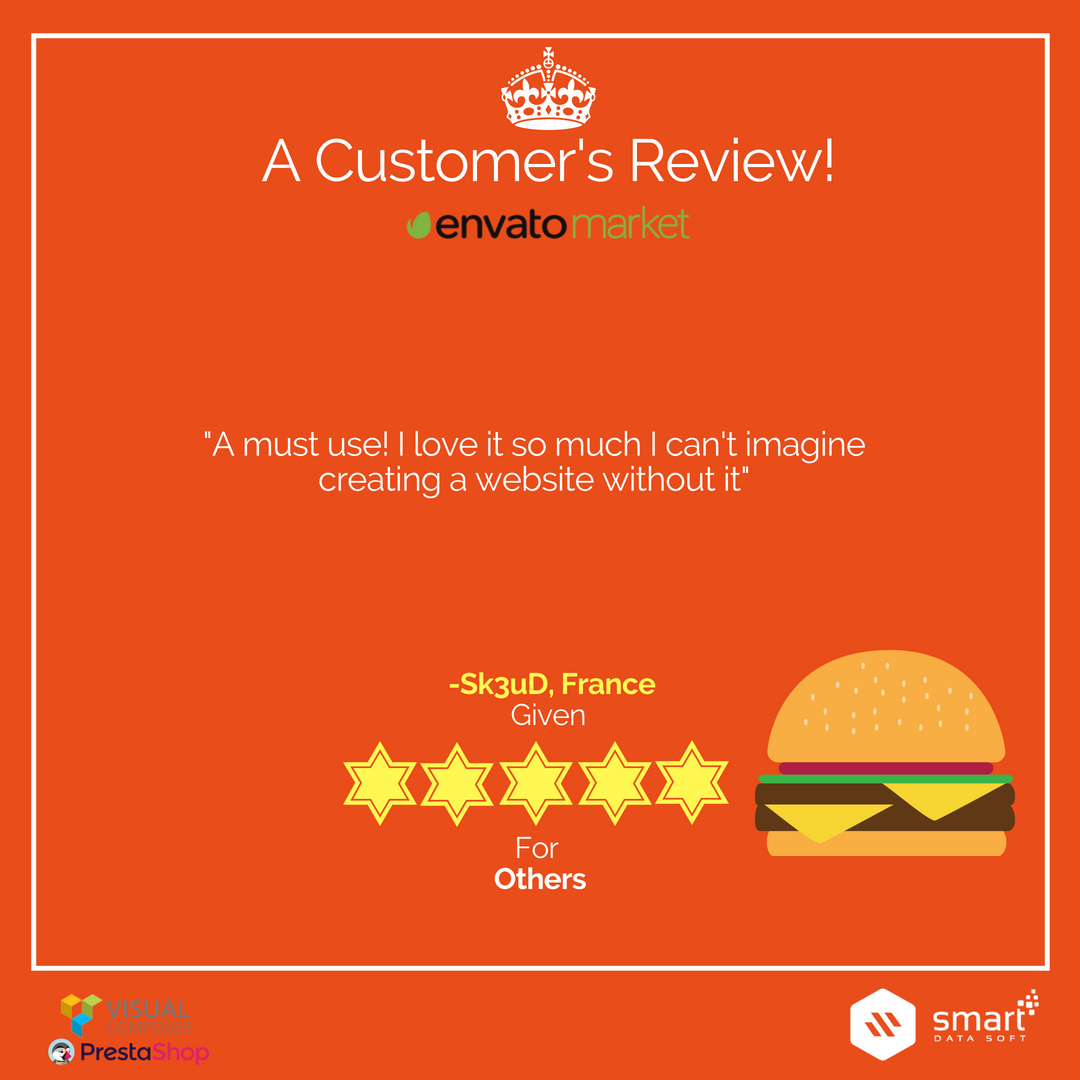 So, don't wait to Create Your PrestaShop Website.
Any Layout, Any Desing, Fast and Easy than ever before!