Have you worked on different projects and want to publicize your work. If so, you are in the right place, in WordPress, we can do almost everything and in this case, I will mention the best WordPress portfolio plugin to create a work portfolio.
In this way you can show the world the talent you have in your sector, be it photography, design, writing, etc.
Best WordPress Portfolio Plugin
These tools save you a lot of time compared to a manual procedure. Let's discuss Best WordPress Portfolio Plugin in detail:
1. Divi

We start with the Divi Builder plugin, a paid, but very complete alternative that will be great for creating a portfolio of web pages, images, or videos.
It is priced at $249 if you want to buy it for life. Otherwise, you can opt for the $89 annual plan.
Although you also have the possibility to directly use the Divi theme in an easy way with our Divi hosting plan, in which you can enjoy Divi to create your website.
2. Visual Portfolio

If you are not convinced by a paid plugin, you could take a look at a free one where we have Visual Portfolio as one of the most prominent.
Basically, it is an open-source tool, which allows you to easily get updates.
Do you remember the block editor that WordPress brings by default? Well, the program interface is similar, you work as if you were going to publish a post.
It also includes several designs as functions that will make things easier for you visually and at the extension level.
In short, you have everything you need to get creative and achieve that custom structure you want so much.
3. Elementor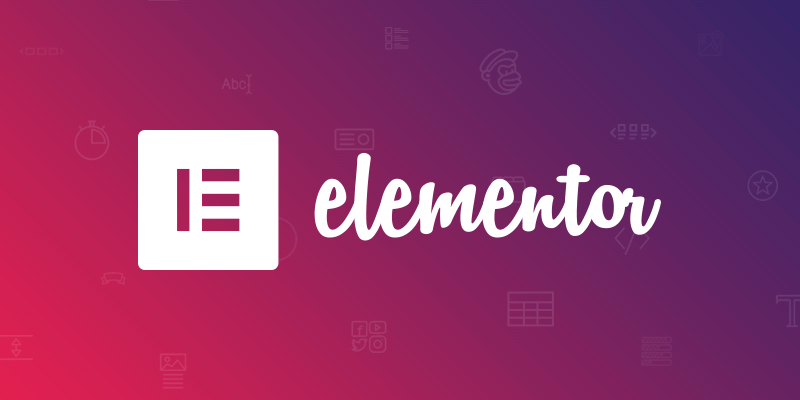 You may have ever heard of Elementor, an amazing tool that allows us to create professional designs on our website.
It can also be used to create a very striking portfolio, you can rely on its multiple building blocks to achieve an unbeatable result.
The dynamics are simple, with drag and drop is more than enough. The changes you carry out can be viewed in real-time for decision-making.
It has both paid and free versions. I recommend you use the free version as one of your first options.
4. Gutenberg

Gutenberg in WordPress is not a tool focused on the construction of professional portfolios.
But its blocks have everything you need to do it, its function is similar to that of Elementor or Divi although in that case, it is not necessary to drag.
You simply have to think of an attractive structure for you and your future clients and then get down to work.
You should pay absolutely nothing since it is native to WordPress. Being able to enjoy it when installing WordPress, and its manipulation is super intuitive.
5. WordPress Portfolio Plugins – Grid Kit Portfolio Gallery

This plugin simply allows you to create multiple image portfolios with different projects within them. Each project can have its own cover and gallery.
WordPress Portfolio Plugin – Grid Kit Portfolio Gallery is a free plugin, but the vast majority of its features are blocked and available in the paid version. It only offers one design type in the free version.
This plugin uses its own interface to create portfolios. These plugins are fast but it is not the same user interface that WordPress has.
6. Portfolio Gallery – Writing Better

Portfolio Gallery has a slight resemblance to Visual Portfolio, the difference lies in slight customization differences, but nevertheless perfectly meets the most demanding.
With this plugin, you can categorize your work and expand it to show more skills and link through a URL.
You have the possibility to play with the colors, hide or show the elements, adjust the width of the columns, insert effects, animate and establish a movement to follow
You May Also Read: The Latest Widgets In The WordPress Block Editor
7. WordPress Gallery Plugins – NextGEN Gallery

NextGen is a popular image gallery plugin that can also be used to create an image portfolio. With this plugin, you can create your own image galleries and albums.
You can also place tags on gallery items and display your portfolio in pop-ups. It can be said that the free version of the plugin is quite well balanced with the features it has available. Now, if you want to get support and all the available functionalities, you will have to purchase the paid version.
8. Image Gallery

Image Gallery or better known as Envira Gallery has its own army of followers thanks to its versatility and peculiarities.
Another outstanding factor of the plugin is that it prevents your photos from being downloaded by visitors. You can insert CSS or slides in a few steps.
This plugin also has a paid version that has a few more features, but it's still great.
Conclusion
You no longer have an excuse to create a professional and attractive portfolio. With these best WordPress Portfolio Plugin, you can save time and get that design you want so much to highlight your work.
You can use these best WordPress Portfolio Plugin and tell us your experience. We will be grateful to see your feedback. If you have any queries regarding the best WordPress Portfolio Plugin, feel free to notify us. We'll try our best to solve your issue as soon as possible.