Best WordPress Website Speed Optimization Services
Your site speed matters! You can get a good number of customers or lose many visitors because of your site speed. Our WordPress website speed optimization services can maximize the success rate of your project. Tired of finding WordPress speed optimization experts? It is really challenging to get the most suitable professionals for your projects.
We got you covered. Our WordPress speed optimization experts ready to help you run your next big project without facing any challenges. 
Speeding up your WordPress site will help you ensure a better user experience and attracts more customers.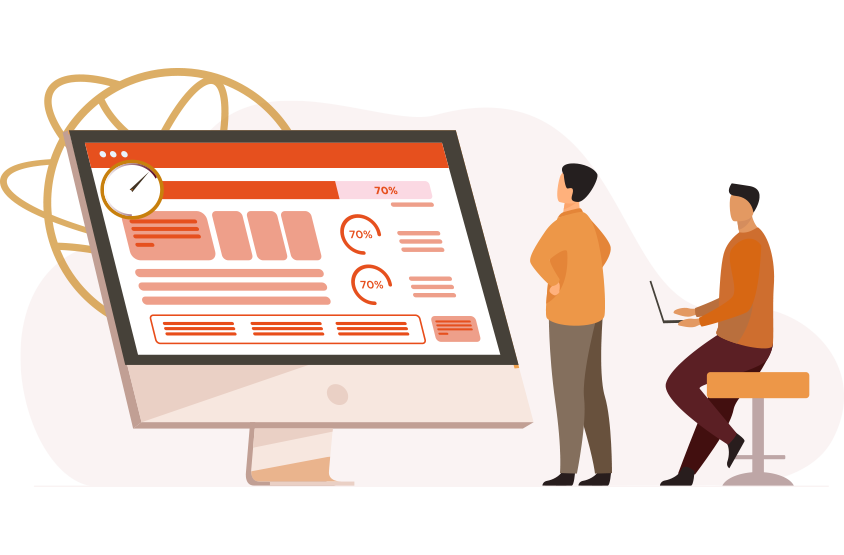 Our WordPress Website Speed Optimization Services
Why WordPress website speed optimization services important?
You must have faced some issues regarding site speed on your WordPress website. The issue is crucial for any site owner as it can make significant changes to your site performance and user experiences. Here, we have listed some factors that explain the importance of site speed optimization. This may also help you understand the necessity of WordPress website speed optimization services.
1. A fast website is user-friendly and easy to navigate. This makes it more likely that visitors will stick around and take advantage of your products or services. A fast website load times affect how users perceive the rest of your site. Sites that take too long to load can cause users to lose interest and bounce from your page.
2. Faster websites are more responsive. A responsive website ensures that all devices – including smartphones, tablets and desktop computers – display your content properly. This means you will be able to reach a wider audience, no matter what device they are using. Responsive design also allows you to create more engaging content because users will be able to see the same information regardless of their screen size or device type.
3: Faster websites are more secure websites. By making sure your website is fast, you can reduce the time it takes for attackers to get inside your system. This can prevent data theft, fraudulent activity and other malicious activity. Moreover, a faster website will lead to fewer customer complaints due to slow loading times or error messages.
4: Faster websites are better for SEO purposes. The speed of a website has a direct impact on its search engine ranking results. Google prioritizes pages that load quickly, meaning faster websites tend to rank higher in search results pages (SERPs). Faster websites typically have lower bounce rates which means they require less maintenance from webmasters overall. 
5: Faster websites are better for customer retention/engagement rates. Poor site speed can lead customers to abandon your site before they have had a chance to purchase anything or sign up for any promotions or offers. Poor site speed is also associated with longer wait times on customer service lines.
In our WordPress website speed optimization services, we fix your slow loading websites and tune fast websites to make them loading much faster.
If you have any questions before getting started, Email your queries to [email protected], we aim to respond to inquiries within 24 hours. 
Check out the services that you will get in this plan and hit the Order Now button & complete the checkout process. 
Once you completed the checkout process, you'll have an onboarding form with a few questions and a list of accesses we need.
You will be contacted by one of our team members and he may ask for some additional information if necessary.
We will start our initial assessment on your site and maybe have further questions for you before starting our WordPress website speed optimization services.
We start to fix your speed problems and optimize your site to ensure that it's running as fast as possible!
You guys are magical. You made my site super fast. Worth taking the service.
Professional, dedicated and fast service. I am impressed to see my site running way faster than before. Great job SmartDataSoft team!
Noticeable change after taking the service. At this pricing, the service is more than I thought. Keep up good work.
I will say, your services has gone beyond mind expectations and are highly recommended for any WordPress service..
Got the recommendation by a friend but could not believe your services will make that crazy change in my site speed. .
Thanks guys!
Never thought speed optimization service can make my site that fast without changing the hosting. Really impressive work.
Frequently Asked Questions