How to copy a page in WordPress? Almost every WordPress user faces a situation when they need to know the process of copying a page or post. Copying a page is kind of a common task for WordPress users. If you are seeking the solution to the problem, read the article thoroughly as I am sharing the solutions with you.
Why copy a page in WordPress
As a WordPress user, you may need to copy a page. There can be various reasons behind the need to copy a page. You may have a page with content that you want to expand or reuse on other pages. Copying a page also saves a lot of time as you can use the page content multiple times. As a result, all WordPress users feel the necessity to copy pages on their WordPress site. Unfortunately, you will not get a default option in WordPress that will allow you to copy any page of your site.
Do not be hopeless. Although there is no default option to copy a WordPress page, there are different ways that you can use to copy pages in WordPress. If you search online, you may find different solutions to this issue. I will suggest you try one that you find suitable for you. If one solution does not work for you, try another solution.
Let's see how to copy a page in WordPress
You can copy a post or page on your WordPress website in two different methods. You can do it using a WordPress plugin or without using a plugin. You can choose any of the methods you want based on your preference. I will share both methods in this article.
How to copy a page in WordPress without plugins
If you do not want to use any plugin to copy a page on your WordPress website, then you need to follow the method I am sharing below:
Step- 1: Open the selected page that you want to copy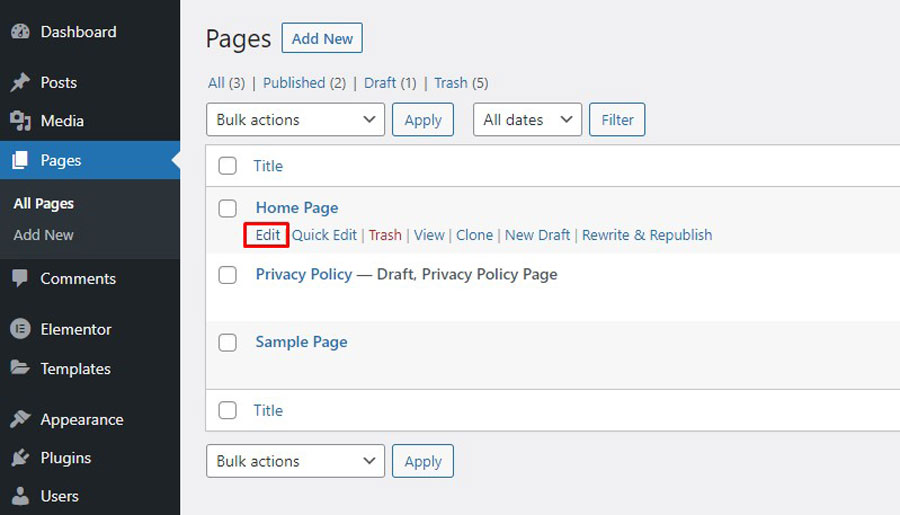 Step-2: From the top right corner, click on the options (three dots) and select Code Editor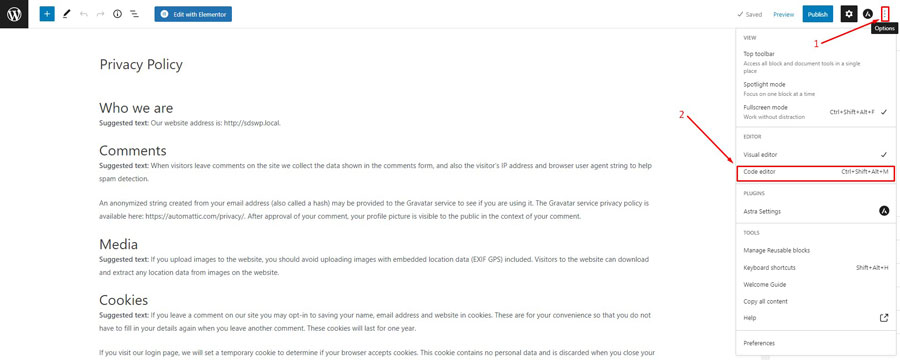 Step-3: Copy the page code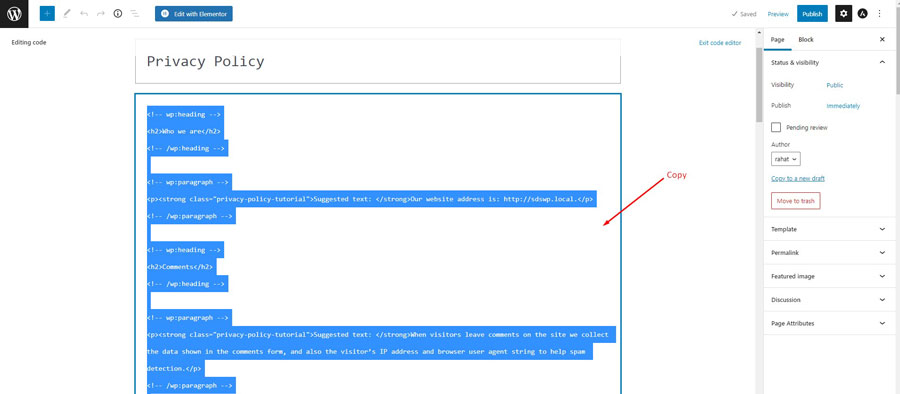 Step-4: Now, create a new page by clicking on "Add new."

Step-5: Open the Code editor on the new page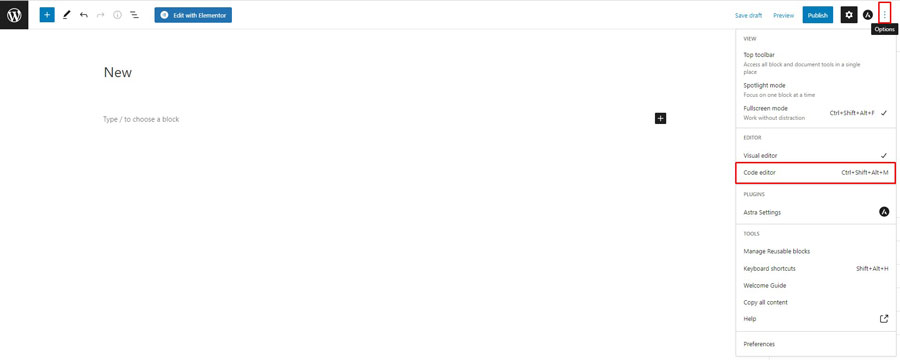 Step-6: Paste the code you copied from the previous page

Step-7: Select Visual Editor

Step-8: Click on " Save Draft" or "Publish"
How to copy a page in WordPress with a plugin
If you want an easy solution, you can use a WordPress plugin to copy a page on your website. Those who do not mind using plugins on their website can use any page duplicator plugin. Let's look at the process of copying a page in WordPress.
Step-1: First, go to Plugins and click on "Add new."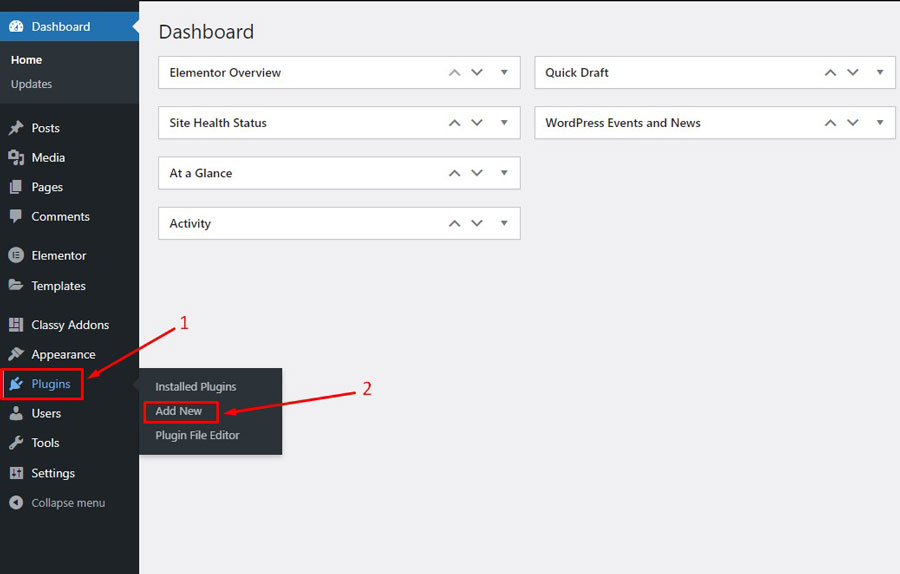 Step-2: Now, search & choose a plugin carefully. Then click on "Install now".


Step-3: After the installation of the plugin. Click on "Activate"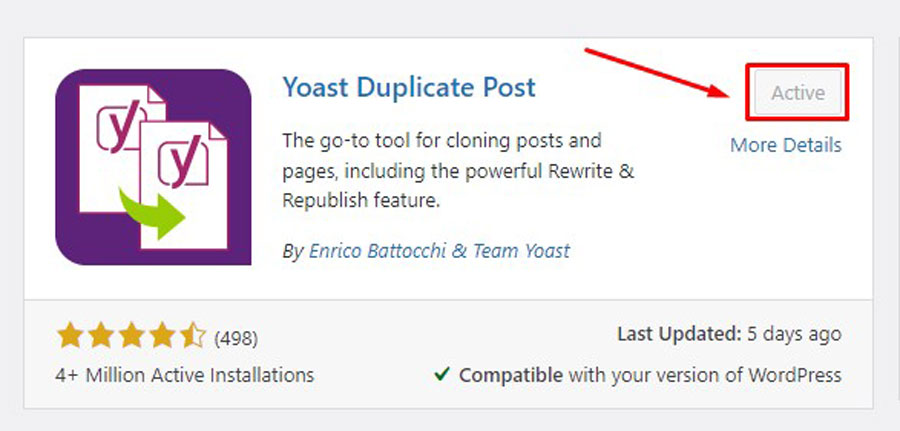 Step-4: Now, go back to pages. Select the page you want to copy. Then click on "Clone."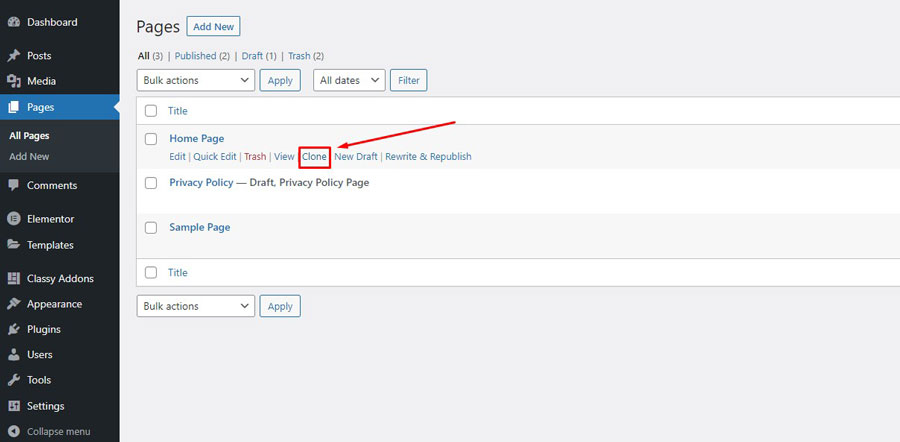 Note: There are plenty of plugins out there that can solve your issue. But you need to be careful to choose the best suitable one for you. Selecting a plugin is super crucial as it impacts the performance of your site. One should not just randomly pick a plugin for their website. There are plugins that may make your site slower or increase the chance of security threats or cause other problems.
What to do then?
There are some factors that you need to consider before selecting a plugin for your site. When you search for the type of plugin you need on WordPress, you will get a relevant search result. Now, you need to check the crucial factors of the plugins. First of all, see the rating of the plugin. It indicates how effective and useful the plugin is to the users. You can also see the number of active installations, reviews, FAQs, support overview and other notes.
When you check all this important information about a plugin, you can easily get an idea about it. This process makes the task easier for you to select or pass on a plugin. If you find a plugin that seems good, you can try the plugin for a while. After trying the plugin on your site and experiencing it for a while, you can decide whether you should use it or not.
I hope this article has described the solutions in detail. If you have read the article thoroughly, you should have learned the two different methods of how to copy a page in WordPress. You have also learned why to copy a page and how to choose the right plugin for your WordPress site.
You may also read: The Most Common WordPress Errors and Their Solutions