WordPress Theme Customization Service: CSS, JavaScript, PHP
We are experts in customizing existing or new WordPress themes to meet your specific business and marketing needs. We offer theme installation, design customization, and code customization for WordPress themes.
We offer the custom web design and development services for WordPress by creating a customized code, theme, or plugin.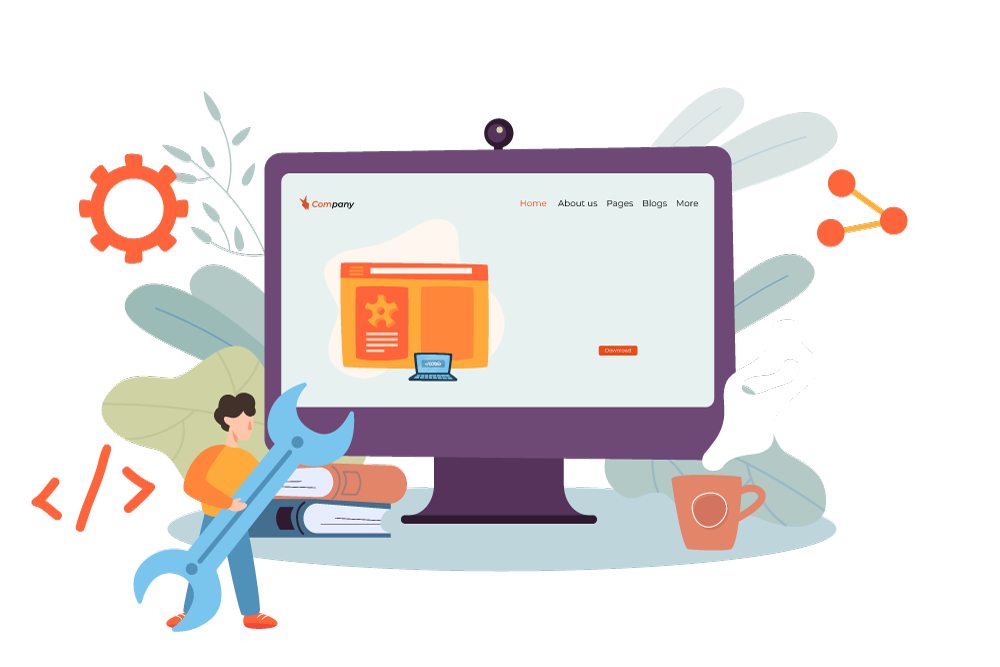 WordPress Theme Customization Service
Awesome Price:

Starts from $50
WordPress Theme Customization
We use a variety of design and prototyping tools, such as Sketch, PSD, jpg, ai, png, xd , pdf , indd. If you need help with any other file format please let us know.
WordPress Customization Experts
Developing & Customizing WordPress Themes
We are SmartDataSoft, we made premium themes and plugins for WordPress, PrestaShop, Shopify and OpenCart CMS.
We are experienced in customizing WordPress themes, and can provide a quick turnaround for any changes or updates you may need. We focus on creating a theme that meets your specific needs, and will work with you to create the perfect look and feel for your website.
We specialize in customizing WordPress themes and can make design changes, add new features, or change nearly everything on the theme you want. We take pride in our clean and quality work.
We have customized following themes: Car Repair Services & Auto Mechanic WordPress Theme, Cleaning Services WordPress Theme, Electrician – Electricity Services WordPress Theme, Computer and CellPhone repair services WordPress Theme, YourStore – Woocommerce theme, Loveus – NonProfit Charity WordPress Theme, Laundry, Dry Cleaning Services WordPress Theme, Resido – Real Estate WordPress Theme, Fionca – Business & Finance WordPress Theme, LoveIcon – Nonprofit Charity Theme, Travio – Travel Agencies WordPress Theme, Plumbio – Plumbing Services WordPress Theme, Brator – Auto Parts WooCommerce WordPress Theme
We have experience in customizing themes from:
Need Help to custom web design and development?
Don't know what to start with? Not a big deal! Our team of experts has a deep understanding of theme scripts, which makes us the best choice for your project. We can customize the theme to make it work the way you want it to.
The Support team was able to create my site within 24 hours, which is a testament to their quality work. The design of the site is top-notch, and I am grateful for ThemeREX's help in creating it. Thanks guys!
Rebecca J. Perez
I was very eager to launch my site quickly and on a budget. This team did it quickly and for a reasonable price, so thank you!
Jesse M. Henson
They help me to create the blog site and it worked perfectly for my website. I wasn't sure if I could manage the site myself, but apparently it's not as difficult as I thought. Thanks guys!
Susan E. Maclachlan
After moving my old website to a Niobe WordPress theme, I got an incredible new design as well as plenty of features, like time tables, schedules and an online store. This has really helped me now.
Michael J. Roy
They install and customize it. It was one of the best investments I ever made. They fixed issues on my site very fast.
Julian V. Garcia
"Working with SmartDataSoft was a very favorable experience. I am a very exacting and detail-oriented client. They faithfully executed the website I presented and were creative about problem solving. I am very proud of the finished product and I get rave reviews for it. SmartDataSoft offers a very good value for their service quality."
Carlos T. White
Frequently Asked Questions
Do you offer 24/7 technical support?
Our support hours are from 9 AM till 5 PM (GMT +6), Sunday through Thursday. Any tickets submitted during off-hours are immediately attended to during our regular support hours.
What type of source do we accept?
We accept almost all design and prototyping tools, such as Sketch, PSD, jpg, ai, png, xd, pdf, indd, Zeplin. For any other file format
Do you offer WordPress website designing service?
Yes, we offer WordPress designing service.
What payment types do you accept?
We accept:
PayPal.
Credit cards: Visa, MasterCard, AMEX.
What about custom development on the website?
Yes, we offer WordPress theme and plugin customization, and we pride ourselves on our long experience in this field. If the required custom work takes more than the available hours in your maintenance plan, we can do this work as a separate project.
We will discuss the details of your project and draw up technical documentation. Then, we send you an accurate estimate as to the time and costs for your project. Once, you give the green light to start, we will get down to your project right away.
Do you code a WordPress theme from scratch or use third party themes?
Yes, we code in a WordPress theme from scratch. If you have third party themes and need customization then we will do it for you.
Do you provide the fast delivery?
If you need your theme delivered quickly, we can do it in half the time of our standard delivery. An additional fee for fast delivery is 50% on our standard rates.
Would you deploy the WordPress theme on my server?
Yes, we can install the theme on your server. We need either server/hosting details or FTP and PHP access.